Toward Applying AUN Quality Assurance for Aquaculture Program at Can Tho University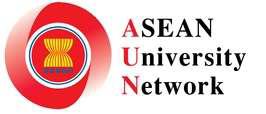 In order to strengthen education, since 2009, Can Tho University (CTU) has been applying quality assurance of ASEAN University Network (AUN) for actual quality assessment of different educational programs offered at CTU. This year of 2014, the aquaculture program, particularly the advanced program in aquaculture is selected for assessment.
The "Advanced Program in Aquaculture" has been started at Can Tho University since 2008. This is one of 23 advanced programs that were approved by the Ministry of Education and Training as models of improving academic programs, in Viet Nam for the period 2006 – 2020. Auburn University (US) is the key partner of Can Tho University for this advanced program. Most of the courses of the program are offered in English given by professors from Auburn University, Universities in Europe and Asian countries, and Can Tho University. Since established, a total of 6 batches of 14-32 students each has been running, and the first two batches were graduated with very good results.
According to the quality assurance of ASEAN University Network (AUN), a total of 15 criteria will be based for evaluation, including Expected learning outcomes; Programme specification; Programme structure and content, Teaching and learning strategy; Student assessment; Academic staff quality; Support staff quality; Student quality; Student advice and support; Facilities and infrastructure; Quality assurance of teaching and learning process; Staff development activities; Stakeholders feedback; Output; and Stakeholders satisfaction.
Over the past years, College of Aquaculture and Fisheries – Can Tho University has been always trying to innovate for the important mission of education, research and technology transfer for sustainable aquaculture development in the region. This event of AUN-QA is a challenge but also an important opportunity for the CAF to evaluate its own capacities and to continue on its mission for further development and better contribution to the region. Success in AUN-QA for aquaculture advanced program this year will be an important milestone for quality assurance of several other programs in the time coming.